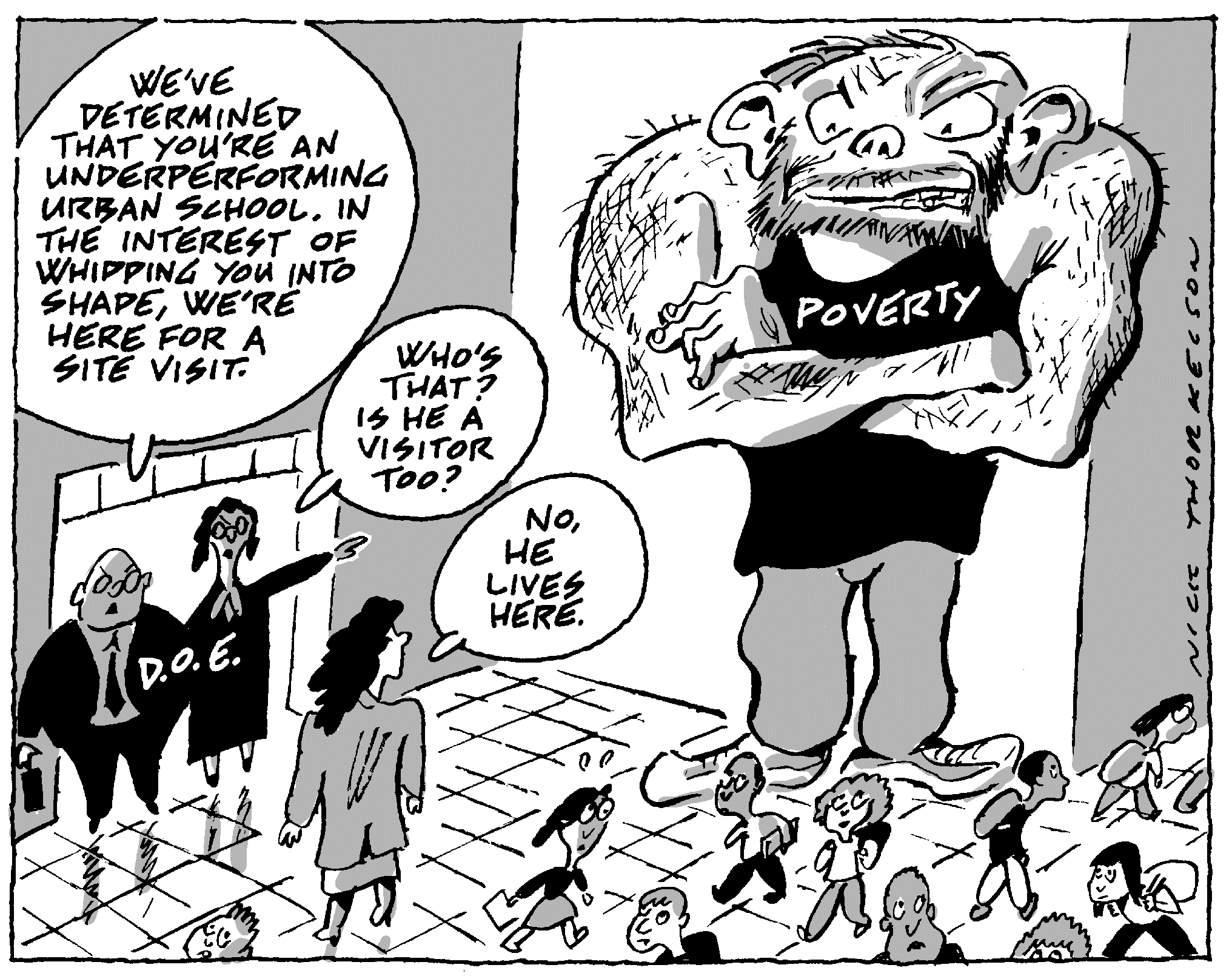 This week the state Department of Education announced it would visit several urban school systems whose scores on standardized MCAS tests have gone from bad to worse, with a view to finding out what the problem might be. While these site visits carry with them the threat of sanctions like reassignment of personnel or school shutdowns, the principals and superintendents affected have bent over backward to express their willingness to be visited. Boston School Superintendent Thomas Payzant told a reporter that when the visitors "see teachers do something good, they'll note it -- and let them know they're on the right track." Hey, it's not a raise but it's better than tarring and feathering! For other comments on MCAS and the push for "accountability" in Mass. schools, see cartoons from January 24, 1999, March 7, 1999, June 12, 1999, and December 27, 1999.
View the March 4, 2000 cartoon.

View other Globe cartoons.

Return to Thorkelson Graphics.